Dogsledding Iceland was founded in 1997 under the name Dog Stream Tours. It then changed over to Dogsledding Iceland in 2007 when the ownership was transferred to Siggi.
We are the only dog sledding tour operator that runs tours all year round in the South Coast of Iceland.
We have been operating from many different locations in Iceland (Langjökull, Mýrdalsjökull glacier, Hólmasel, Húsafell, among others) as for today we are operating in Hólmasel, just one hour away from Reykjavík.
At Hólmasel we have a great view to the largest glacier river in Iceland called Þjórsá (Thjorsa), to the Westman Islands, Eyjafjallajökull and the volcano Hekla, on a clear day.
It is a growing family owned business whose main focus is on the wellbeing of their dogs.
Dogsledding Iceland also participates in dog sledding/dog mushing competitions organised in Iceland.
anemptytextlline

He is a guide, driver, musher. He has great charisma and a characteristic accent.

anemptytextlline

Heart of the company. Owner,musher,driver,office,guide

anemptytextlline

The soul of the company. Owner,musher,guide

anemptytextlline

Your main contact to the dog mushing world

anemptytextlline

Tour guide/driver
Dogsledding Iceland is the first dogsledding kennel in Iceland having provided dogsledding tours throughout the highlands and glaciers of Iceland since 1998. Mainly working with Greenlandic dogs, traditionally used by the Inuit people of Greenland, they provide people with an experience unique in the world of dog sledding and an insight to the traditional uses of sled dogs. Greenlandic dogs are tough, hardy and stubborn sled dogs known for their strength and ability to resist any kind of extreme weather conditions. Working through anything with their tails wagging, not bothered by what mother nature throws at them. The company has also rescued a few Siberian Huskies for the past years, this smaller built artic dogs with their pretty blue eyes are a perfect combination with the Greenlandic dogs allowing the teams to run at a faster gate than usual freight dogs.
The latest addition to the kennel are the Alaskan huskies defined only by its purpose, which is that of a highly efficient sled dog, this breed is the most popular nowaday, used international in the races and competition. A good combination of different dog breed to show better to their guest all about the world of sled dogs Home is where the dogs are: The main concern of the company is always the well being of the dogs and therefore you will find them moving around the island always looking for the best snow conditions for the dogs. These people have a serious passion and addiction to mushing and live with their dogs wherever they set up camp. Often living in cars or tents without any luxury for up to 9months of the year. This company is a family owned business, always willing to help and provide people with advice for their holidays.
These dogs make our tours excel. We have +40 dogs total, including Alaskan husky, Greenlandic dog, Siberian huskies and few mixed breed dogs. All of our dogs are either bred at the kennel or adopted, and are loved as members of the family.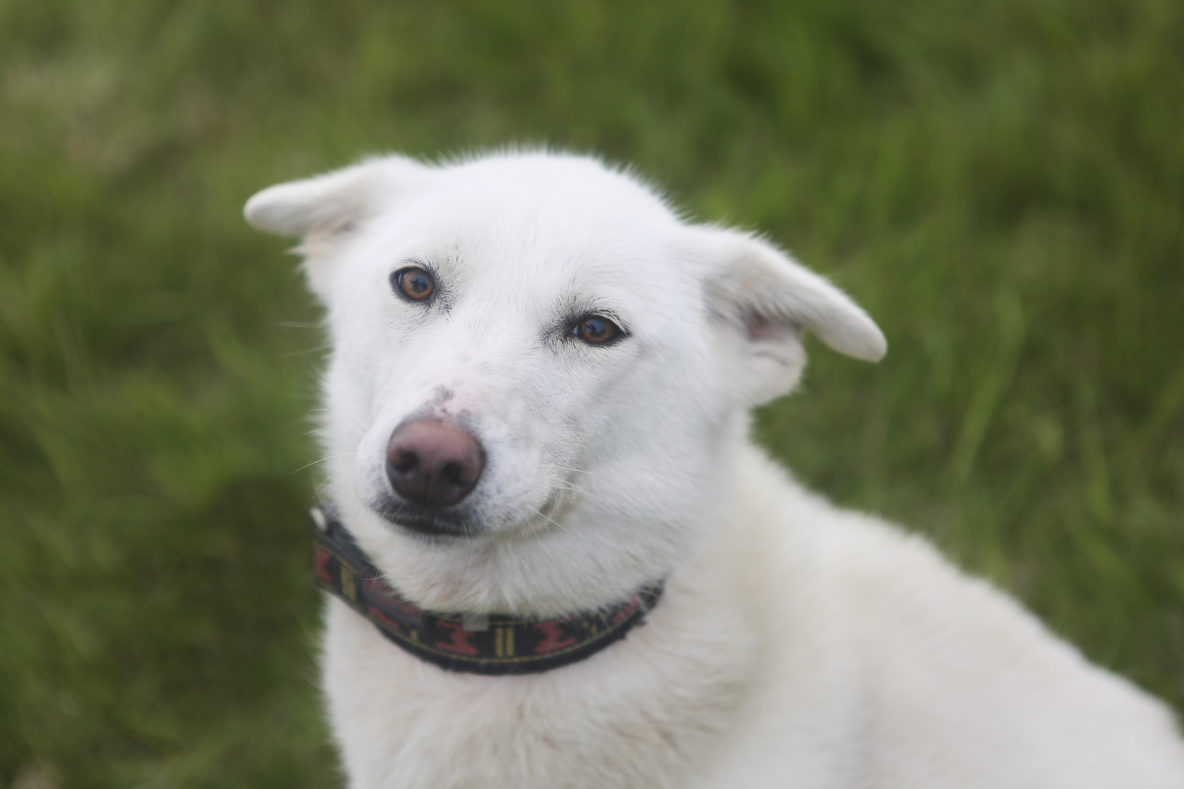 Alaskan husky
Affectionate, loyal, playful but dignified. Very strong and powerful dog built for heavy work. One of the oldest artic sled dogs.
59th most popular breed. 9 different colors.
Origin United States Size Large Trainability Independent Activity level lots of exercise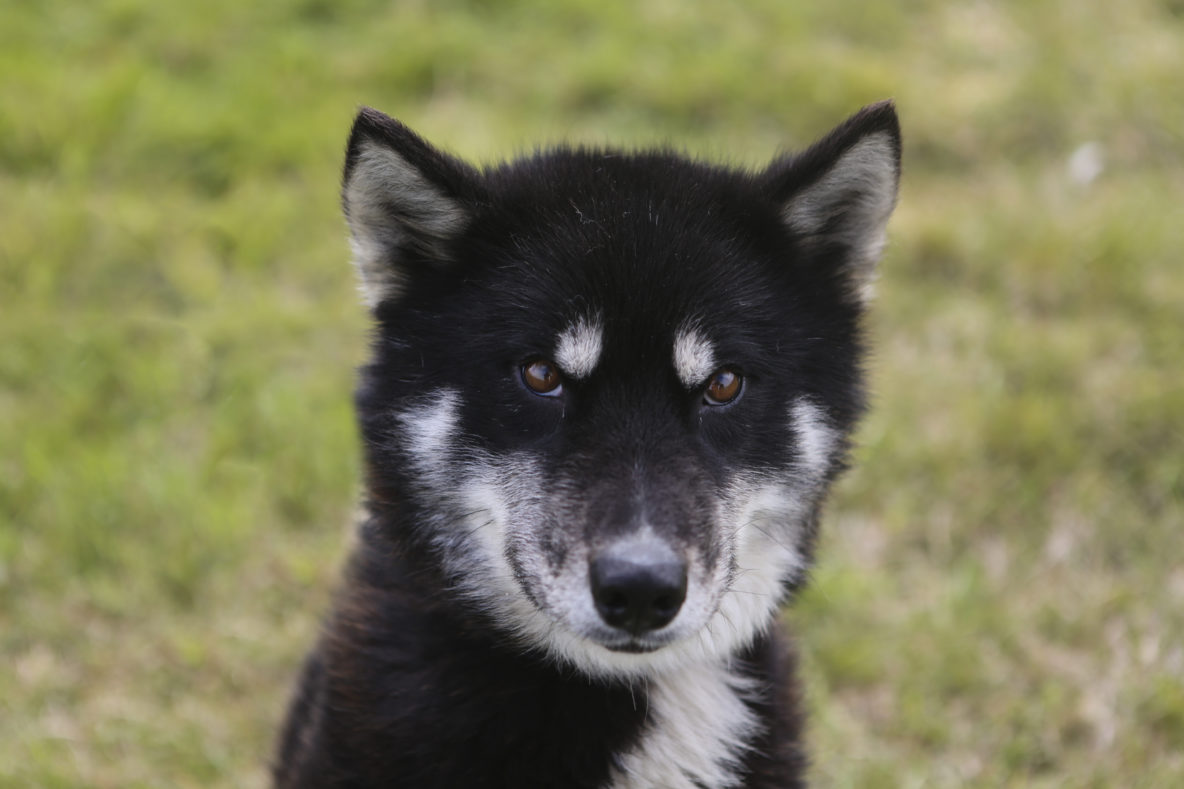 Greenlandic dog
Bold, boisterous, loyal, energetic, independent. Used as a sled dog and for hunting polar bear and seal. He can adapt to almost any environment.
4 different colors.
Origin Greenland and Denmark  Size Large Trainability Independent Activity level lots of exercise.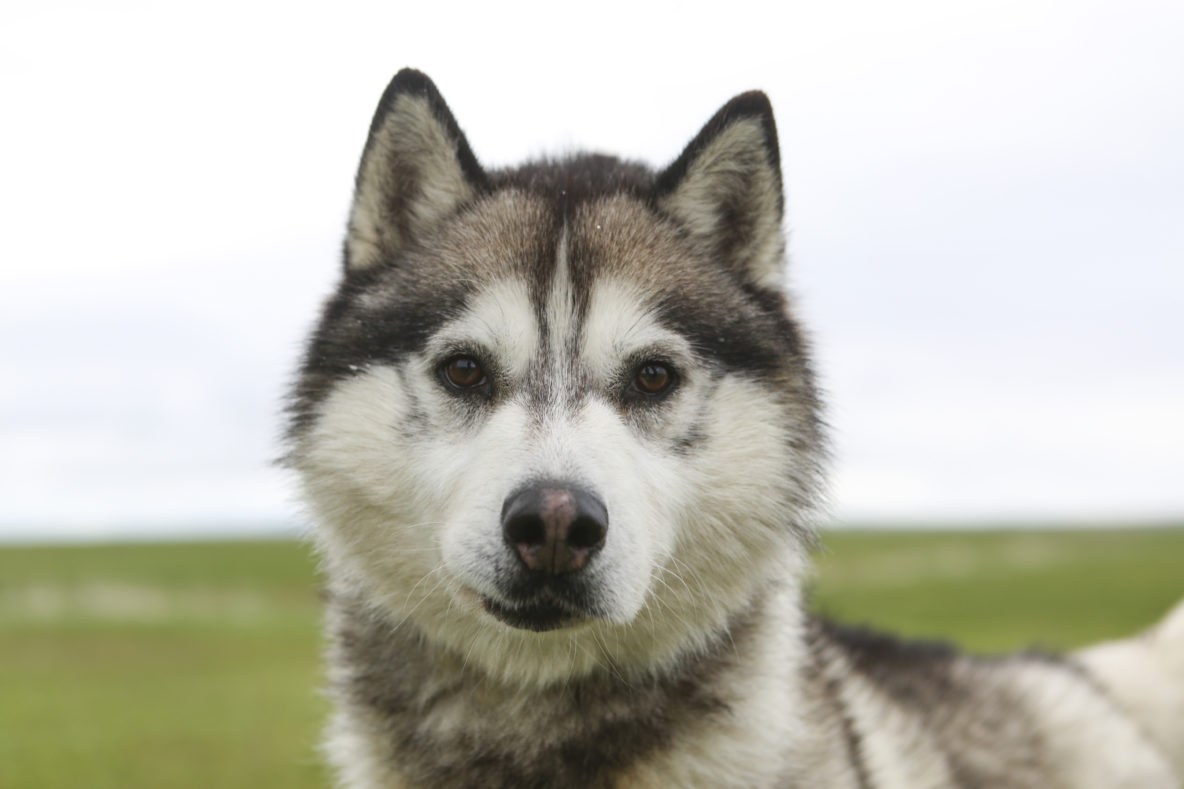 Siberian husky
Mischievous, loyal, outgoing, friendly, gentle, dignified alert, but not aggressive. He carries light load at a moderate speed over great distances.
12th most popular breed. 6 different colors.
Origin Russia Size Medium Trainability Responds well Activity level lots of exercise
DogSledding Iceland only operates a few tours per day, so that the dogs never go close to their limit, changing the route everyday to keep them interested and motivated. All of the dogs are born at the kennel and spend many months living with the owners to socialize them. They are all very friendly, well-trained and well-behaved dogs.
Just visible in computers with screen larger than 768px
Magayuk

anemptytextlline

Maguyak means howler in inuit

Hulk

anemptytextlline

Hard worker, swing/lead dog

Ekstra

anemptytextlline

Former racing dog imported from Norway

Line

anemptytextlline

Former racing dog imported from Norway

Caillou

anemptytextlline

Caillou means rock in French

Spira

anemptytextlline

She runs like the wind

Blizzard

anemptytextlline

Baltik

anemptytextlline

has a little ball on top of his head

Bow

anemptytextlline

Calm dog.Boreas identical twin

Oidis

anemptytextlline

A very sensitive girl without a lot of confidence

Grámman

anemptytextlline

His name doesn't follow the rule as he was adopted as a puppy.

Anubis

anemptytextlline

Rescued when he was 3 days old

Akiles

anemptytextlline

Very easy temper

Aurora

anemptytextlline

A very motivated eager to run little girl and a wonderful lead dog

Persia

anemptytextlline

Wheel team

Pikha

anemptytextlline

Wheel,lead,team dog

Petit-Pois

anemptytextlline

Strong and big, calmest of the litter and most reliable dog to pull

Nanja

anemptytextlline

Our Angelina Jolie

Taiga

anemptytextlline

She tends to have her own opinion about everything!

Nukilik

anemptytextlline

Wheel position, good dog

Nushka

anemptytextlline

Our escape artist

Nikita

anemptytextlline

By far the smartest and smallest of the sisters in the litter

Nanook

anemptytextlline

Nanooq means Polar Bear in Inuit

Odyssee

anemptytextlline

Named after the longest dog sledding race in France "la Grande Odyssée"

O'Malley

anemptytextlline

Hard worker but vicious dog

Omnitok

anemptytextlline

He is one of the biggest dogs in the kennel

Hammet

anemptytextlline

Good stable lead dog

Jake

anemptytextlline

Swing shy dog

Judge

anemptytextlline

Stuburn and proud but very good lead dog

Thunder

anemptytextlline

Thunder is Midnight Thunder Struck

Ceasar

anemptytextlline

He was rescued from a Husky shelter and is a terrific team sled dog

Trooper

anemptytextlline

Highly motivated dog

Pogniac

anemptytextlline

Named after the color of cognac.

Boreas

anemptytextlline

Looks almost identically to Bow

Jupiter

anemptytextlline

Icelandic champion in dogsledding races
Careers
Seeking experience mushers and handlers to work with the best Greenlandic and Alaskan huskies in the Land of Ice and Fire
Strength

Ability to lift up heavy objects

Outdoor

Willingly on working outdoors in all weather conditions
Previous work with animals or guiding preferred. Driver's license an asset. Staff housing is available. This is a non-smoking position.
Musher
Dog care/kennel duties – feeding, watering, cleaning, general maintenance (painting, repairs), changing or adding straw to dog houses, levelling gravel in the yard, dog first aid and medications, and working with owners to train puppies as well as pre-season fall training of teams.
Dogsled tours – run 1 hour tours, with up to 4 guests per trip. Provide excellent customer care while driving the dog teams with attention to the dogs' performance. Trail grooming (cleaning and shovelling bumps) shifts are rotated through all guiding staff. Driving trucks and/or truck towing a trailer may be required.

Apply
Click the button below to begin your journey as a member of Dog Sledding Iceland.
Join the team
Handlers-Trainees
Provide excellent care for 60+ huskies in our outdoor kennel. Feeding, watering, cleaning, general kennel maintenance, changing or adding straw to dog houses, dog first aid and medications, and working with owners to train puppies as well as pre-season fall training of teams. Build/fix dog house, assist with vehicle maintenance and preparation for winter. Gear preparation from winter to summer storage, and back for winter use.

Apply
Click the button below to begin your journey as a member of Dog Sledding Iceland.
Join the team