Contact us
WE DO NOT HAVE AN OFFICE
Our days are dedicated to the dogs and to operate the tours, check our FAQ before writing to us.
CLOSED PERIODS 
SATURDAYS & SUNDAYS
2023 11th to 26th of November
2023 December 22nd to the 3rd of January
2024 March 7th to 11th
2024  March 28th to the 1st April 
--------------------------------------
WE DO NOT OFFER KENNEL VISITS 
Our tours sell out far in advance, be sure to book early
If you don´t find availability you can register to our waiting list (no fees)
Register to the waiting list
We are the only dogSledding operator near the capital area,
You will find more company in the North of Iceland (5h drive from Reykjavik)
LOCATION
within 15min drive from Mosfellbær. About 35min / North of Reykjavik
You receive the location by email  the day before your tour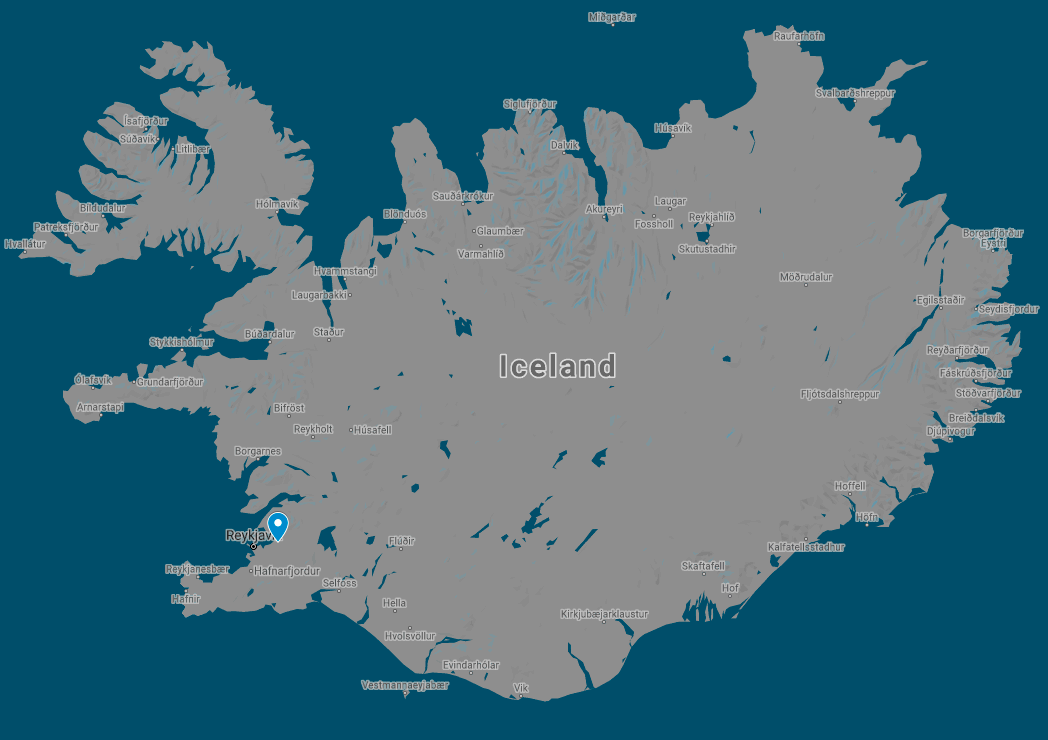 All our tours are currently operated on SNOW
Frequently Asked Questions About: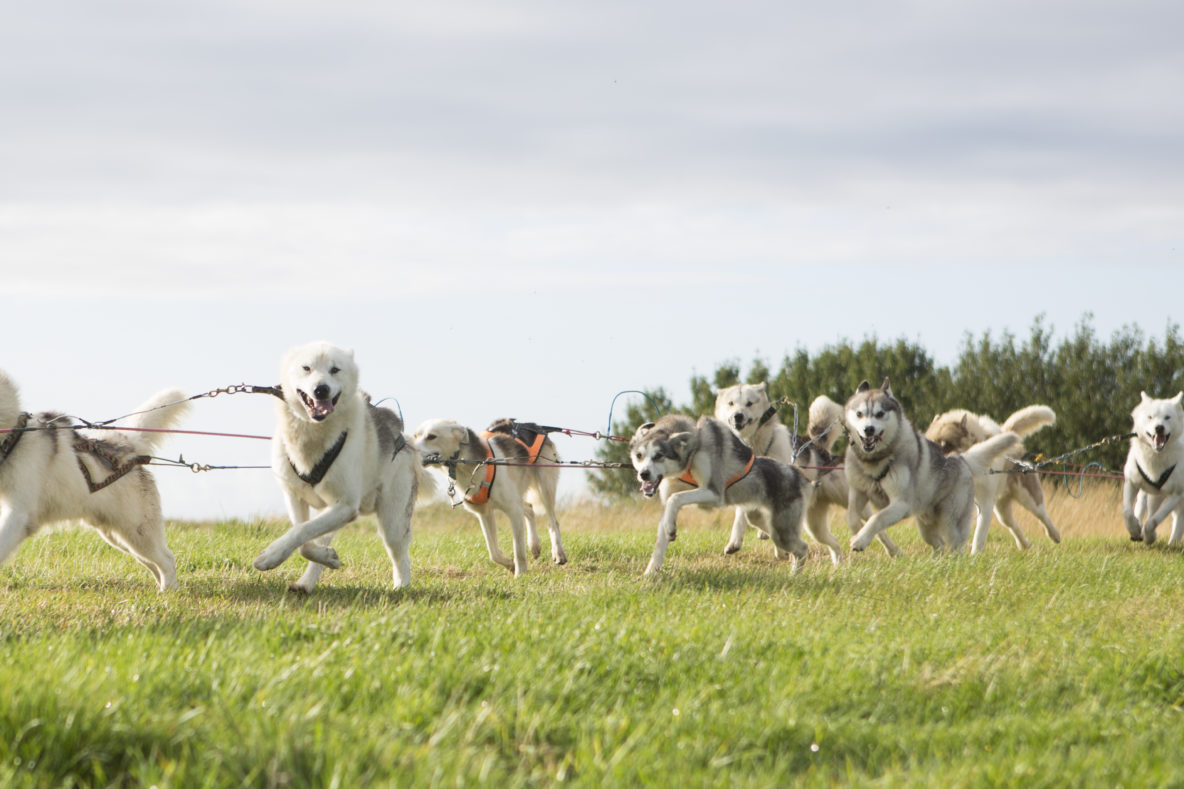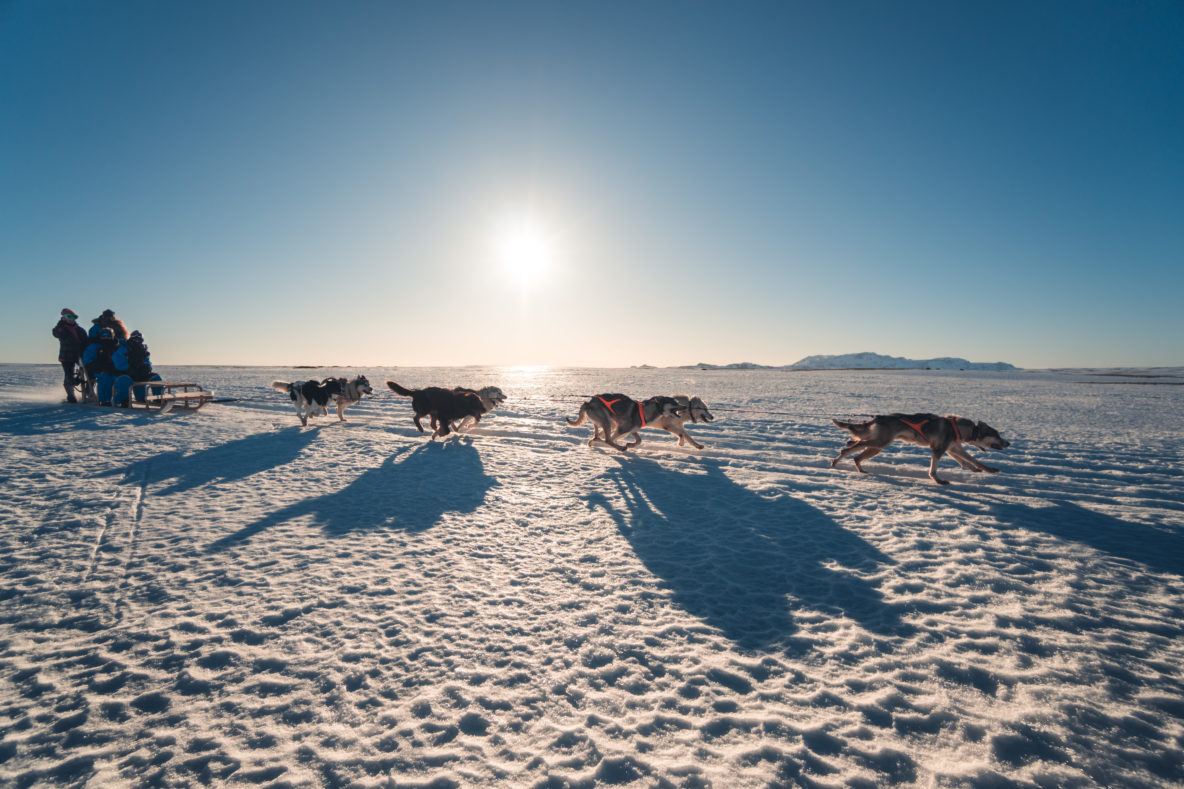 We operate year round Monday to Friday. The dates and times available can vary.
Weekends (Saturdays and Sundays) are our doggy's day off.
We are currently operating a one hour dog tour, with two different options on getting to us.
Dogsledding Meet on Location
This tour requires you to rent a car in order to get to us. 
This tour is easy and accessible to everyone within the fitness requirements mentioned . This is our cheapest tour and you will need to rent a car to get to us (4x4 is recommended during Winter, but not mandatory).
Recommended if you are visiting with children.
Dogsledding with transfer from/to Reykjavik.
This tour is the same as our first option, but also includes pick up and drop off close to your accommodation. If you are not comfortable driving on gravel roads,  or in snowy and icy conditions, we recommend this option.
Dog Sledding without the cold toes
What do you do when there's no snow?
You slap a couple wheels on that sled,  some seats and in front a steering wheel and a handbrake  and hit the road. Dog-powered vehicles might not be the most efficient way to travel, but they are probably the cutest.
Check out our  Dry-land video here , ultimate experience for dog lovers!
Off snow dog sledding
Limited availability between the 15th of December to the 30th of April.
If you are only keen on Snow tours, now you can make sure on departing on one by buying a Snow Guarantee Insurance when booking your tour.
If your tour will run on dry-land, your booking will get automatically cancelled and you would then get 100% refund on the activity. The Snow Gurantee Insurace ( ISK 1 500 ) is non refundable.
Snow Guarantee Insurance works as a refund. We advise to have a Plan B for the day in case Mother Nature fails on us.
Regular tour
In this tour, there will be up to 8 customers in the same time slot (depending on the season). For further information please refer to "How many people are per tour?" question here below.
Private team
Ideal for up to 3 passengers. There will be more customers on location but you will get to have your own sled/cart, dog team and guide.
Private tour
 There will be no one else on location but your group with the guides and dogs.
Please contact us directly to get a quote for a Private Tour. Send us your group details (number of participants, ages, dates, do you require transfer service?).
Time of the day?
We can give you advantages to taking any of our 4 time options.
The first one (9AM OR 10AM OR 11AM) tour is the first departure of the day, it's Klara's favorite, she says that the colors in the sky can be magnificent – this time match the sunrise in the winter months.
Second departure (10AM/10:45AM) tour is the second departure of the day, everything is still calm – recover from your late sleep after chasing the northern lights and join us.
Third departure (12 something) allows for a more leisurely morning, and it is usually the warmest.
The last one The 1:00 pm tour gives you time to take in a morning activity, while having a warm part of the day to dogsled. During the winter months, this departure will be during the Sunset and can have a colorful sky – enjoy the meeting of the Sun and the moon.
Check the sunset and Sunrise time here: www.timeanddate.com
Time of Season? This depends on you – we can have great temperatures and snow in any month of the season, which runs from December to April. We have had wonderful snow in December or April (or any month in-between), and we can be above freezing any month, even January.
The musher guides the dogs. You as a participant will get the chance on riding next to the musher on our tours on snow, taking turns with the other participants that are on the same sled.
This is what we recommend you to wear all year round:
Long under layer

Warm clothes as a woollen/flies sweater Warm and waterproof outfit (pant and jacket)

Waterproof shoes that go above the ankle like boots or hiking boots

Accessories: Sunglasses, ski goggles, hat, gloves
Be dressed up as you were going skiing, but warmer as you might not be exercising during the ride while seating
You can easily buy all this clothing in Iceland and keep them as a souvenir All of this clothing will also be useful during your trip to Iceland
Here is a link to a place to rent outdoor clothings from Reykjavik
All year: For the ride we can provide you with thermal isolated suits or rain suits to wear over your clothing if it is needed.
The isolated suit will protect you from the cold and keep your clothing away from dog hairs, but you also need to wear warm clothing under to create a good base.
We can provide woollen gloves to keep you warm, we have spare hats and scarfs if needed.
The track is 5 to 10km depending on the weather/ temperature and conditions.
Our tours can sell out months in advance. We recommend booking far in advance.
Once you have choose your trip, you will find an online booking system on the tour page (calendar).
You can select one the three transportation option in the drop down menu in the calendar. The tour times and prices will update automatically once you have selected the tour of your choice and the date.
Blue means available, Gray means sold out and white means doggies day off.
If there is no availability for the trip you are looking for you can check on other tours. Please be sure to always choose a tour that is suitable for you.
If you do not find any availability that means we are sold out, and the best thing to do is to check our website and Facebook page once in a while for cancellation.
We are the only professional Dog Sledding company located in Reykjavik area/ South Iceland, any other advertisement about Dog Sledding are from our resellers.
We are the only ones named Dog Sledding Iceland. We have been running tours since 1998. Our tours only depart from one location. Please do not book a tour with inexperience or amateur mushers.
If the tour is sold out, or only fewer places than needed are left; we can put you on our waiting list in case of a last-minute cancellation.
We will then reach you if there was someone cancelling a tour that fits your request. Or if new availability has been added to our system.
We are also publishing on our Facebook page the last-minute cancellation; follow us to receive notifications. We recommend aswell to keep an eye on the website in case of last minute availability.
Full payment is required to make a reservation.
After making your reservation in our online booking system, you will be directed to a secured payment page VALITOR for the payment.
Payment can be made by Visa and MasterCard.
The price is shown in Icelandic Krona, your bank will automatically make the conversion into your own currency when doing the transaction through your credit card. Additional bank fees might occur.
Please note that in Icelandic we use a point (.) to separate thousands.
Email us to ask for a discount. Groups larger than 10 passengers.
FAQ'S About Getting to Us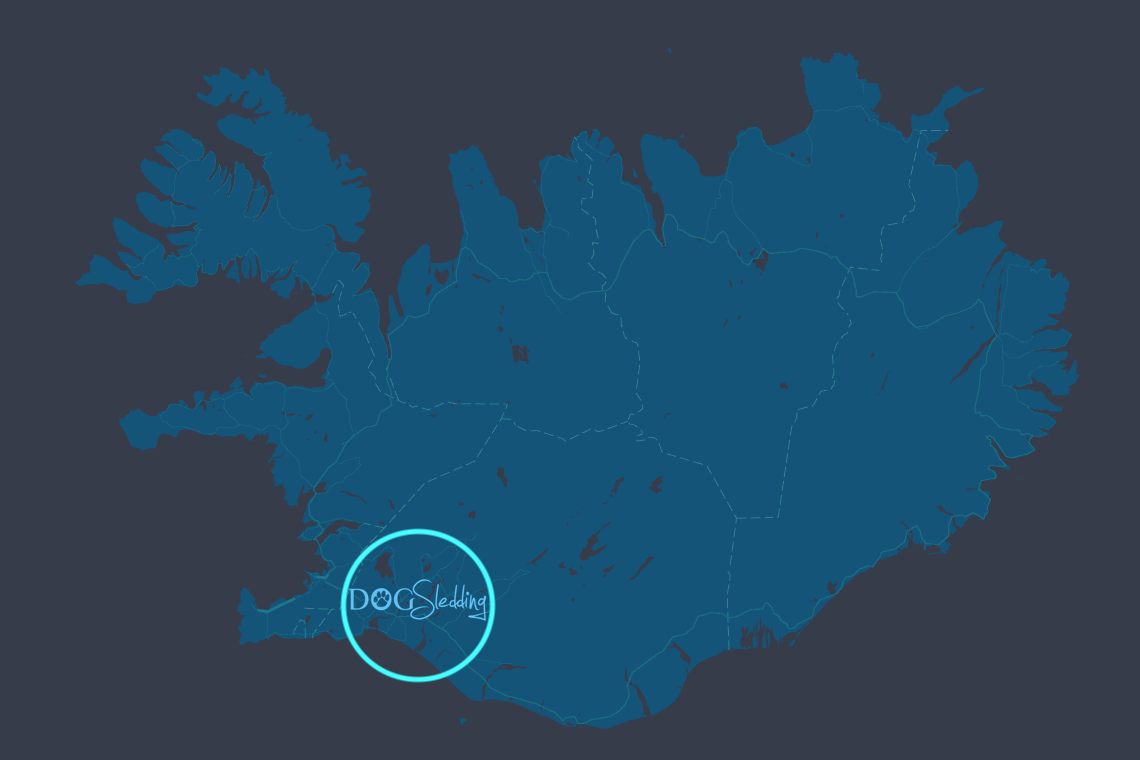 The location of our tours is always around 30-minutes drive from Reykjavík.
We operate from different locations through the year, but always in the South Coast of Iceland, and nearby the Capital Area.
Accesible to any kind of vehicle. Nearest city MOSFELLBAER
We move locations depending on where are the best conditions for our dear 4-legged crew. That is the reason why the location of the tour cannot be known long time in advance.
We recommend for you to book your accommodation in Reykjavík the night before the tour.
Customers who have booked a tour will get directions to their tour location closer to their tour date.
OPTION 1: RENT A CAR
Tour option Dogsledding Meet on Location
Our location is within one hour from Reykjavik city and includes asphalt and gravel road (no F roads).
Due to fast changing road conditions in the winter (from November through April), we recommend 4×4 vehicle  (no responsibility will be taken if you are not able to make it to the meeting point without a 4×4 at this period).
From May to October our location is accessible by any kind of vehicle.
Here you can see the road conditions – it is good to check on them before you start driving.
Always make sure to leave early enough to have time to drive carefully to our location, estimate longer driving time if snow/ frost/ strong rain/ wind/ fog is affecting the roads.
Rent your dream car while in Iceland. We can help you book it.
OPTION 2: BOOK A TOUR INCLUDING A TRANSFER
Tour option Dogsledding tour with transfer
Alternatively, if you feel fancy, we are happy to arrange a helicopter transfer service.
Stress- free! Our professional driver guide drives you through the beautiful Icelandic roads and share their knowledges about their country.
Departures with transfer from Reykjavík must have a minimum of 4 adult participants. If your group is smaller than 4 adults, you are still able to book a tour with transfer. However if we have not reached a minimum of 4 adults who have booked two weeks prior to the tour, we must the cancel transfer service.
In this case, you would receive a 100% refund.
It is possible to request a pick up outside of Reykjavík. Contact us before booking for a private transfer quote.
If you plan to stay in Reykjavik but haven't booked accommodation yet, it is ok to contact us later to confirm the pick-up location.
OPTION 3: BOOK A TAXI
Not recommended by us. Only use as a very last resort.
Prices may vary depending on the taxi service, but are roughly the same cost as a private transfer with us (for a minimum of 4 passengers). Please note: It is common that taxi drivers do not speak English.
Our recommendations:
Request a fixed price for the drive

Give the drive a map to our location

Get the driver to wait for you on the location

Leave with plenty of extra time so you do not miss your dog sledding departure
OPTION 4: THERE IS NO OTHER WAY TO GET TO US
If our tours including transfer are sold out, we are happy to have you in our notification list http://eepurl.com/dLp5qQ  
We will let you know if there are cancellations for the tour you are looking for.
We have departures including transfer and for self-drivers.
If there are only seats with transfer left available, then we will sell the rest of the seats to self-drivers (Meet on Location tour) if the car (tour) for the transfer doesn't filled up about 2 weeks prior to the tour.
We advise to keep an eye on the website and on our Facebook page .
Prices shown are ONLY transfer prices.
Prices are only when the transfer service is for our first, or last tour. And when the transfer is made by one of our drivers, not through a third party.
REGULAR TRANSFER (per person when more than 4 adults have booked a seat). We gather 4 adults into a group.
If your group is smaller than 4 adults, it is possible to open the tour for you to book. However, if within 2 weeks prior to the date, we have not reach the minimum of 4 adults requested we would have to cancel the departure.
You would then receive a 100% refund.
Price for from/to Reykjavík

Per adult 14.600 ISK 

Per child (up to 11 years old) 11.220 ISK    
PRIVATE TRANSFER:
Private driver for the day:
Upon availability

108.000isk ( + 27.000 isk pp from 5th passenger)
Our pick up service is from and to Reykjavík for those who have booked a Dogsledding with Transfer tour.
According to a new decision made by the Reykjavík City Council, taken place on the 7th of April, we started operating a new drop-off and pick-up system. All stops are now forbidden in certain areas in downtown Reykjavík. Pick up and drop off can be only done in authorised bus stops and directly in certain addresses.
If your residence address falls under these regulations, then your hotel/residence name will be followed by "Bus stop no. xx" when booking on our system.
You can see a map with the locations in our Pick-up Locations page.
If you need further assistance please email us.
We use different vehicles, some of them are not labeled. For which for your own convenience, the driver will come and say your name at the pick up location.
FAQ's About the Participants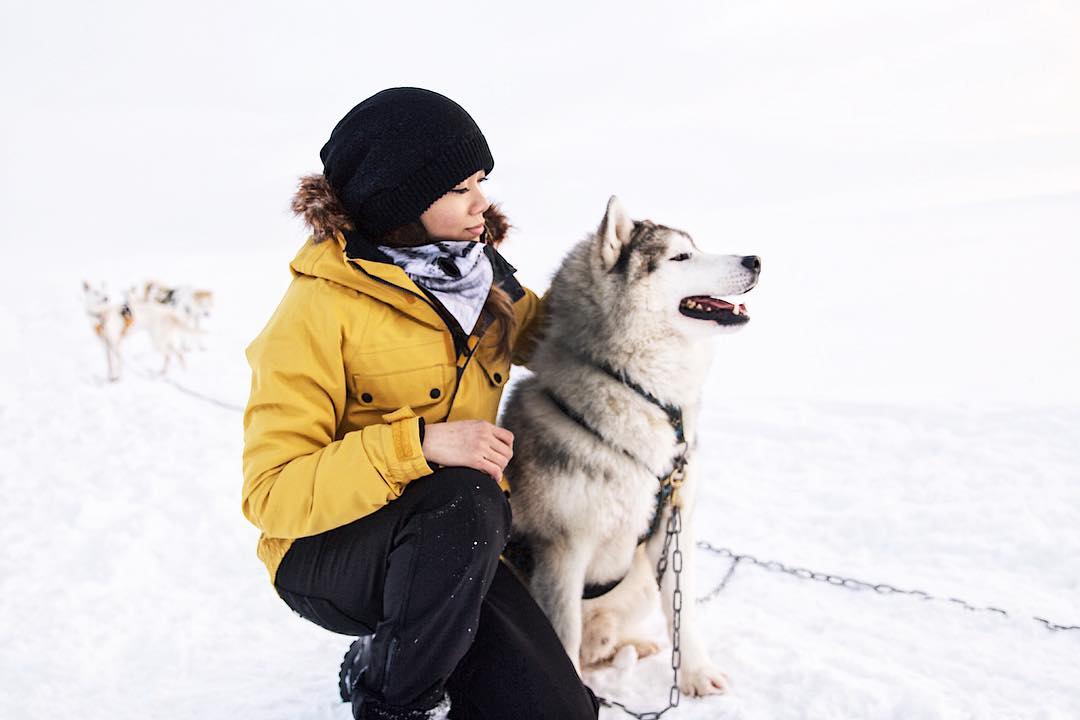 Yes, because each ride is guided, we are able to accommodate most injuries/impairments. We will recommend that you take into consideration the temperatures- if a limb is immobile, there is greater risk of frostbite.
Dog mushing is NOT suitable during pregnancy
You can join any tour as long as someone else has already booked two seats. If you can't find any open tours let us know the tour you would like the most (with or without transfer) and the dates you are available for it. We will contact you has soon as we have a reservation for the tour.
Our weight limit is set by the sled manufacturer (breaking point at 100kg).
We are working in Iceland on difficult uneven terrain, therefore our sled/cart take a lot of beating, flexing in the curves and side slops.
We can't guarantee safety on the ride if we go above this, therefore we have set our weight limit to 95kg/ 210lbs/ 15 stones per person to guarantee safety on tours and a maximum of 30 BMI. Calculate your BMI HERE
First of all dog mushing is a sport
Not just for the dogs but also for the musher and any other person involved.   Any musher worth his while, will help his dogs.
This means that in warm temperatures, through deep snow, breaking trails, going up hills and other difficult terrain we are helping out the dogs as much as we can. As a passenger booking the tour you are also expected to participate in this when necessary. This is part of dog mushing.
FITNESS: Dogsledding accommodates persons of virtually any fitness level (BMI below 30) calculate here you BMI. However, if you are seriously out-of-shape (for example, if you find walking a mile to be exhausting), then our trips may be too challenging.
If you have basic fitness (that is, if you could walk 2-3 miles without much difficulty), then you'd enjoy our short trips.
We're happy to accommodate various health conditions and disabilities upon request.
NOVEMBER-MAY
Minimum age 6 years old:
Due to the fact that this is an outdoor activity and weather can not be controlled, we recommend children to be at least 6 years old to join our dog mushing tour.
The most suitable tour with young children is our Dogsledding Meet on Location
The most suitable months to travel with young children are April and August through November (least cold temperatures).
Contact us prior booking to see if you are eligible for an exception to travel with younger children than 6 years old.
JUNE-OCTOBER
Minimum age 4 years old:
Children as young as 4 years old  are welcome on our tours Dogsledding Meet on Location from August to end of October (warmest time of the year).
Despite the expected "warmer weather", children must be properly dressed in warm outdoor clothing to enjoy the ride. Please contact us prior booking.
We offer discount for kids up to 11years old
We will happily accommodate seniors on any of our tours, providing they are in good health, as you can do as much or as little as you want on our tours.
Children under age 18 must be accompanied by a parent or tutor due to insurance policies. 
We take usually  8 participants per tour. The size can vary depending on seasons.
The group of 8 is either divided on 2 sleds/ carts with 4 participants on each.

If you are a group of 5 of small size we can (sometimes depending on the conditions) take you all together on the same sled/ kart – if not we will split your group.

If you are a group of 3 we will most likely take you all together on the same sled/kart, however it can happen that we need to split up your group.

If you are a couple, you can expect to share your sled/kart with another couple (we also offer private sled/kart option for an additional cost, upon request – request should be made in advance to guarantee availability).

If you are a single person you will ride with other people.
We can accommodate larger groups depending on the participant's sizes, we however recommend to contact us far in advance to guarantee availability.
Groups larger than 12 will have to come at different tour times.

If you are a larger group than 4- 5 you will be split up over 2 or more sleds/kart.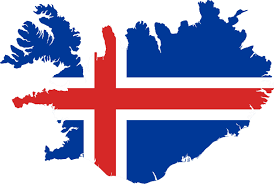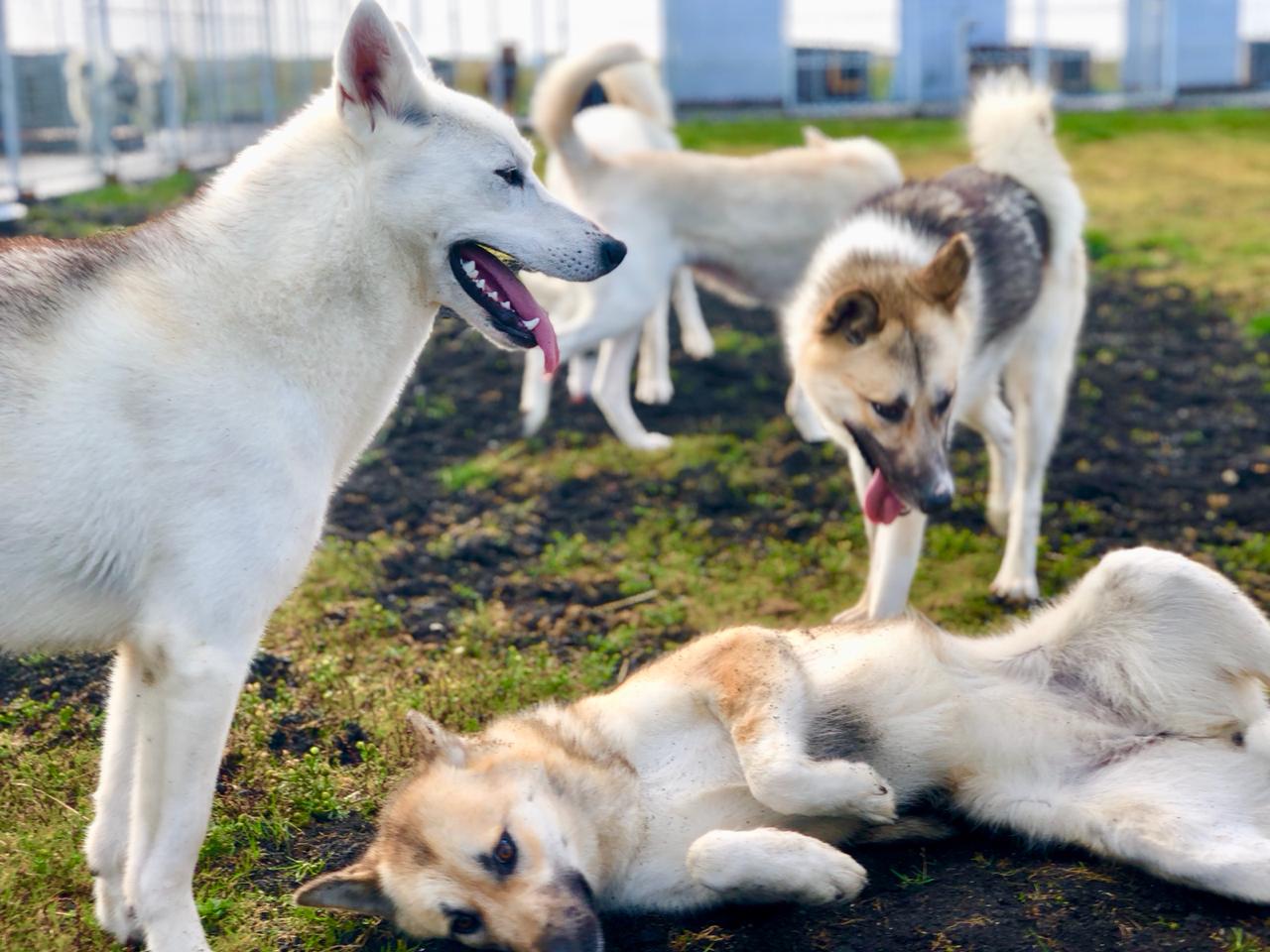 Working dogs have roots as farm dogs and draft animals, literally pulling their weight for their owners. Working breeds are study, powerful, and focused dogs. They are highly intelligent and fearless, though their personalities range from very serious to easy going. They are large and require plenty of space to move and lots of opportunities to exercise.
If you want to make a working breed happy, give him a job. In order to raise a happy, even-tempered working dog, they must be given consistent training and a structured, schedule life.
Some working dogs come with short, smooth, no-fuss coats, but many breeds in this group are of Nordic or mountainous origin, and have thick fur that sheds heavily. They are not recommended for inexperienced dog owners.
A sled dog, also called a husky (general name for a sled-type of dog used in northern regions) is a dog able to pull something behind with a willingness to go forward.
There are different types of sled dogs for different purposes/ work.
The original sled dogs were chosen for size, strength and stamina, but modern dogs are bred for speed and endurance.
We use teams of 8-12 dogs to pull the sled/cart. We adjust the number of dogs pulling the sled based on trail conditions and weight load in the sled/cart.
We have Siberian huskies, Greenlandic Huskies and Alaskan huskies. Please read more in our About us section.
Of course! All of our dogs are friendly; we encourage interaction at your own comfort level. Some dogs love a good hug or ear scratch.
They run once or twice a day, we never push them more than their limits. We have a great run/rest ratios during the day as well as during the week.
We do not allow any visits to the kennel. Our dogs interact with people during the tour and really enjoy this attention.
Dog Sledding is an arctic old way of transportation, used by the Inuit people mostly for hunting and chores around the village.
Teams of sled dogs have pulled seals, moose, caribou, whales and polar bears to the dinner table.
In Alaska and Canada sled dogs used to transport the mails and bring supplies to villages It's like a truck powered by dogs - the dogs are the engine.
Since Iceland was settled by Vikings and Vikings are mostly farmers and homesteaders, Icelanders rather traditionally travelled by horses. The ground being so rough with the lava is difficult for sled dogs.
There isn't much to hunt in Iceland and people live in one place and do not move around that much.
Given that we have the glaciers with snow during the summer makes it a great place for sled dogs though.
Because of our unstable sea climate in Iceland we always move around depending on where the snow is.
Whenever there is snow we set up basecamp (glacier in summer, multiple possible locations in the highlands for winter, our farm for the autumn).
Any dog with a drive forward can be teach to pull a sled - but sled dogs are genetically made for this and thrive in cold climate . It is therefore easier to use a sled dog for dog sledding. Just like it is easier to use a tractor to drive in a field rather than a car even if both have the same ability (taking you from A to B). But it is easier to use a car to drive on the road.
Another term for dog sledding is "mushing", as dog sledding is not always done on snow. It can be done on dry land with carting, sled dog racing, scootering, bikejoring, canicross, pulka, freighting, weight pulling, and other activities.  It involves the participation of one dog or multiple dogs to pull a sled, cart, or other contraption either on snow or dry land.
There person who travels by dog sled is called musher. Their job is to select the dogs to make the dog teams. Each dog performs a different job while being tied together by a long ganglion running between them.
Dog sled teams can travel at speeds up to (32km/h) 20 mph on snow. There are two common breeds of sled dogs, Siberian and Alaskan Huskies. Generations of breeding have produced animals that love to run, not only the ones mentioned before. The main characteristics that make a sled dog is their need to go and being able to work in teams.
Dog sledding has also become a recreational sport, we are proud to say that Dog Sledding Iceland is an award winning competitor in Iceland.  
No matter the breed, though, most sled dogs seem happiest when out on the trail.
These dogs are often misunderstood. The problem is that many inexperienced dog owners have an unrealistic view of their dog's exercise requirements.  They are a special type of dog, this kind of dog needs a job to do and the typical daily walk is not going to cut it.
When a dog is not getting his or her exercise needs met can take out their energy in destructive behavioral issues.
That is why mushing is a great opportunity for these dogs to get their exercise by powering transportation.
Urban mushing is also called Dry Land mushing and it was put into practice to keep winter sled dogs in top shape during the off season. It is similar to traditional dog sledding but it is done on dry land, not on snow. Instead of pulling a sled, urban mushing involves a dog or dogs pulling a cart, scooter, bike or other apparatus.
Dry land mushing benefits both the dog and the owner by allowing him to burn off excess energy while strengthening the bond between you two.
In any type of mushing, basic training is needed to be able to navigate. The handler and dog pair must be able to work together as a team. The dog needs to know the commands for slowing down, going faster, stopping, and turning. There's a universal set of mushing commands that can be used or handlers can make up their own verbal commands (i.e. go, stop, left, right, etc.). The basics are "Gee" (right), "Haw" (left), "Easy" (slow), and "Whoa" (stop). While those are the basics, there are other commands to get your dog to ignore distractions and stay on trail.
Do you feel like practicing mushing at home?
There are many urban mushing products out there in the market that can help you get started, good for novice dog owner or busy families.