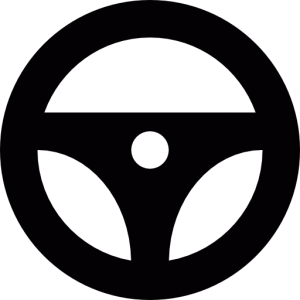 Direction from Reykjavik city (75min)
Note that we do not recommend to follow GPS guidance, from one to another it might not take you to the right location.
Always expect longer driving time than suggested. See Our Policies regarding cancellation due to transportation.
For your own comfort and safety, we recommend that you rent a 4×4 for winter travel in Iceland (November to April).
Drive the highway to the south coast (direction Vik, Hella, Selfoss) road 1
Take the right exit into road nr 39 (Þrengslavegur), following the direction of Þorlákshöfn, Vestmannaeyjar
Follow the road and make a left turn on to road nr 34 (Eyrabakkavegur) direction of Eyrabakki.
Follow the road until you make a right turn on to road nr 33 (Gaulverjabæjarvegur) direction of Stokkseyri
Make a right turn on road nr 305 (Villingaholtshreppur) drive exactly for 10km until you reach our farm Holmasel on your right.
Find your way using the Google map below
All of our tours are offered with and without transfer (optional for additional cost). You can add on a transfer service while making a reservation.
OPTION 1: RENT A CAR
Tour option Dogsledding Meet on Location
Our location is within one hour from Reykjavik city and includes asphalt and gravel road (no F roads).
Due to fast changing road conditions in the winter (from November through April), we recommend 4×4 vehicle  (no responsibility will be taken if you are not able to make it to the meeting point without a 4×4 at this period)
From May to October our location is accessible by any kind of vehicle.
Here you can see the road conditions – it is good to check on them before you start driving.
Always make sure to leave early enough to have time to drive carefully to our location, estimate longer driving time if snow/ frost/ strong rain/ wind/ fog is affecting the roads.
OPTION 2: BOOK A TOUR INCLUDING A TRANSFER
Tour option Dogsledding tour with transfer and Dogsledding with Golden Circle tour
Stress- free! Our professional driver guide drives you through the beautiful Icelandic roads and share their knowledges about their country.
Departures with transfer from Reykjavík must have a minimum of 4 adult participants. If your group is smaller than 4 adults, you are still able to book a tour with transfer. However if we have not reached a minimum of 4 adults who have booked two weeks prior to the tour, we must the cancel transfer service.
In this case, you would receive a 100% refund.
It is possible to request a pick up outside of Reykjavík. Contact us before booking for a private transfer quote.
If you plan to stay in Reykjavik but haven't booked accommodation yet, it is ok to contact us later to confirm the pick-up location.
OPTION 3: BOOK A TAXI
Not recommended by us.Only use as a very last resort.
Prices may vary depending on the taxi service, but are roughly the same cost as a private transfer with us (for a minimum of 4 passengers). Please note: It is common that taxi drivers do not speak English.
Our recommendations:
Request a fixed price for the drive
Give the drive a map to our location
Get the driver to wait for you on the location
Leave with plenty of extra time so you do not miss your dog sledding departure
OPTION 4: THERE IS NO OTHER WAY TO GET TO US
Prices shown are ONLY transfer prices.
REGULAR TRANSFER (per person when more than 4 adults have booked a seat). We gather 4 adults into a group.
If your group is smaller than 4 adults, it is possible to open the tour for you to book. However, if within 2 weeks prior to the date, we have not reach the minimum of 4 adults requested we would have to cancel the departure.
You would then receive a 100% refund.
Transfer for DOG 1 tour : 14.600 isk pp    / Transfer for DOG 1 + Golden Circle tour: 24.600 isk pp
SPECIAL TRANSFER:
We require a minimum of 4 adults for this tour.
Transfer from/to  Keflavik airport / Grindavik (Blue lagoon) to Reykjavik (one way):   18.000 isk pp (+ 3.600isk pp from the 6th passenger)
PRIVATE TRANSFER:
Pick up from Reykjavik to Holmasel: 58.400isk (+ 14.600 isk pp from 5th passenger)
Including drop off in Reykjavik
Pick up from Hotel Ranga to Holmasel : 78.000isk (+ 19.500 isk pp from 5th passenger)
Including drop off at Hotel Ranga
Include the Golden circle for an additional 18.000isk ( + 24.000 isk pp from 5th passenger)
Private driver for the day: 108.000isk ( + 27.000 isk pp from 5th passenger)