Jorge García is a man who loves life, exploring and most of all, he loves dogs. His dream was to visit Iceland if he would have survived the Non-Hodgkins lymphoma Stage IV. He was diagnosed for the second time in August 2018.
In September 2019 he won his second fight with this terrible disease and came to Iceland all the way from Mexico.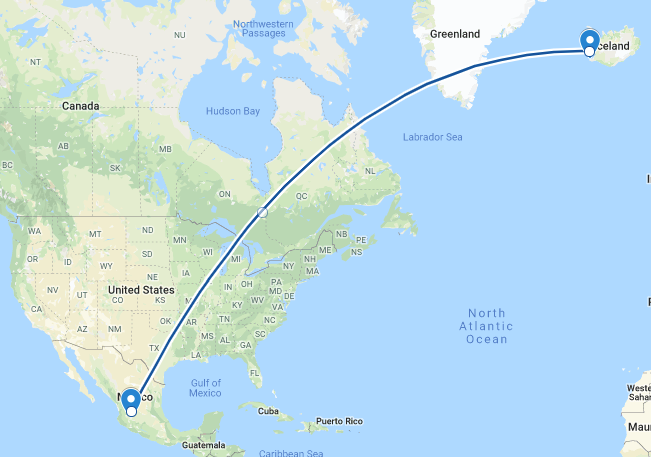 His immune system keeps on being weak, so we geared him up for the tour in one of our waterproof snowsuits. Iceland is often cold and windy, even in the Summer! It's especially cold for those acclimated to warm countries. The ski goggles were used as protection from wind and flying objects (although not UFO's).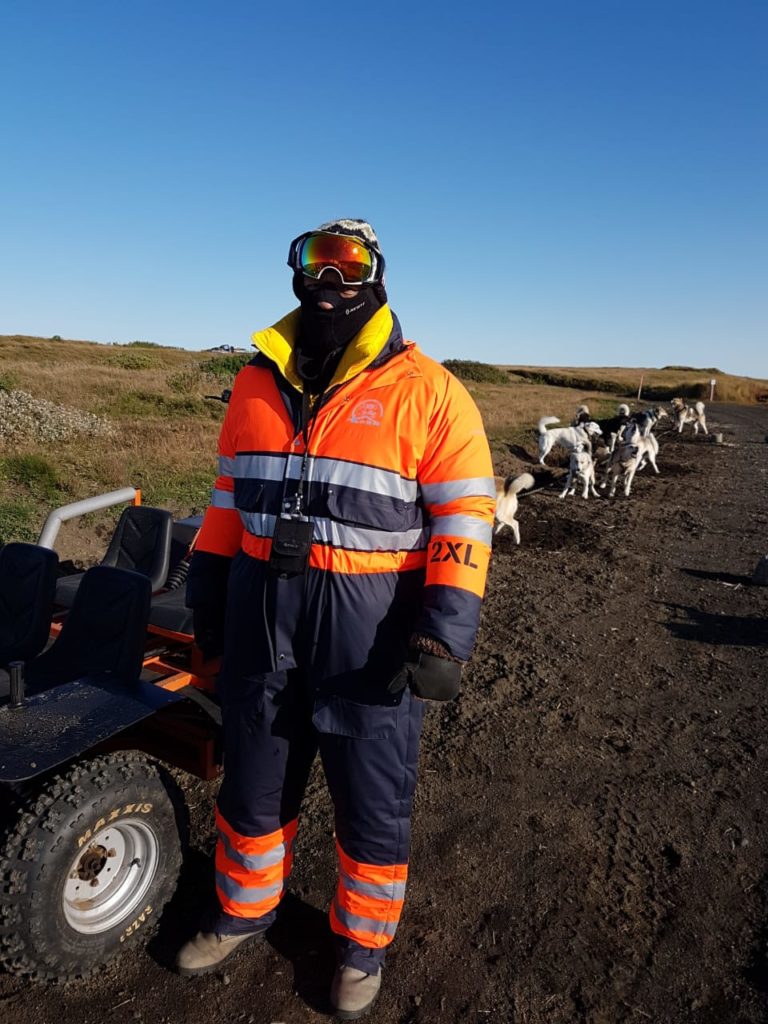 When the cancer struck, Jorge was forced to give up his loving dog due to his treatments and low immune system. So this was a rare opportunity for him to meet these beautiful dogs. As you can see our sled dogs have boundless love to give and Jorge enjoyed every minute of their company, just as they enjoyed his hugs and petting.
There was an amazing scenery during the tour. We could see three large volcanoes: Hekla, Eyjafjalljökull and Katla. Mother Nature did not fail us.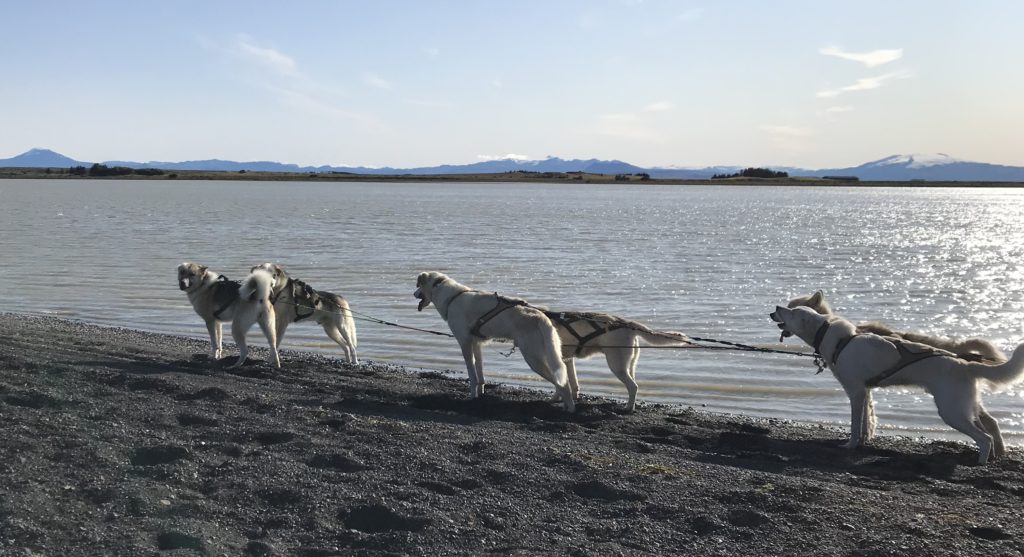 It being one warm summer day in Iceland, our huskies refreshed themselves in the longest and second most voluminous river in Iceland, Þjórsá.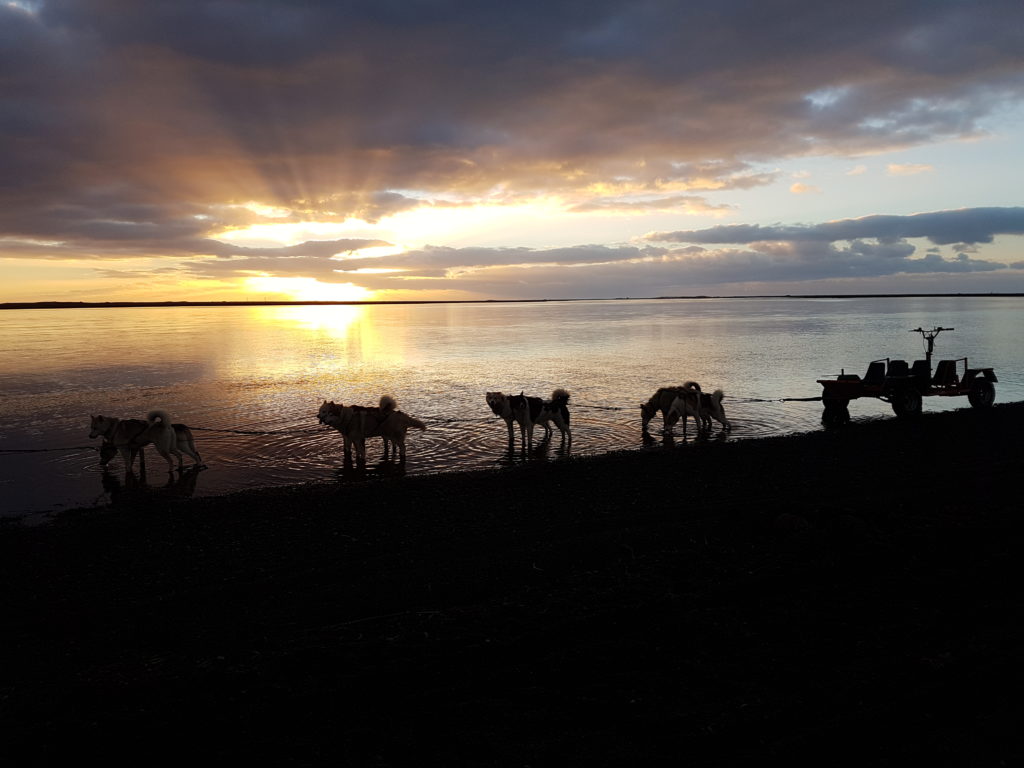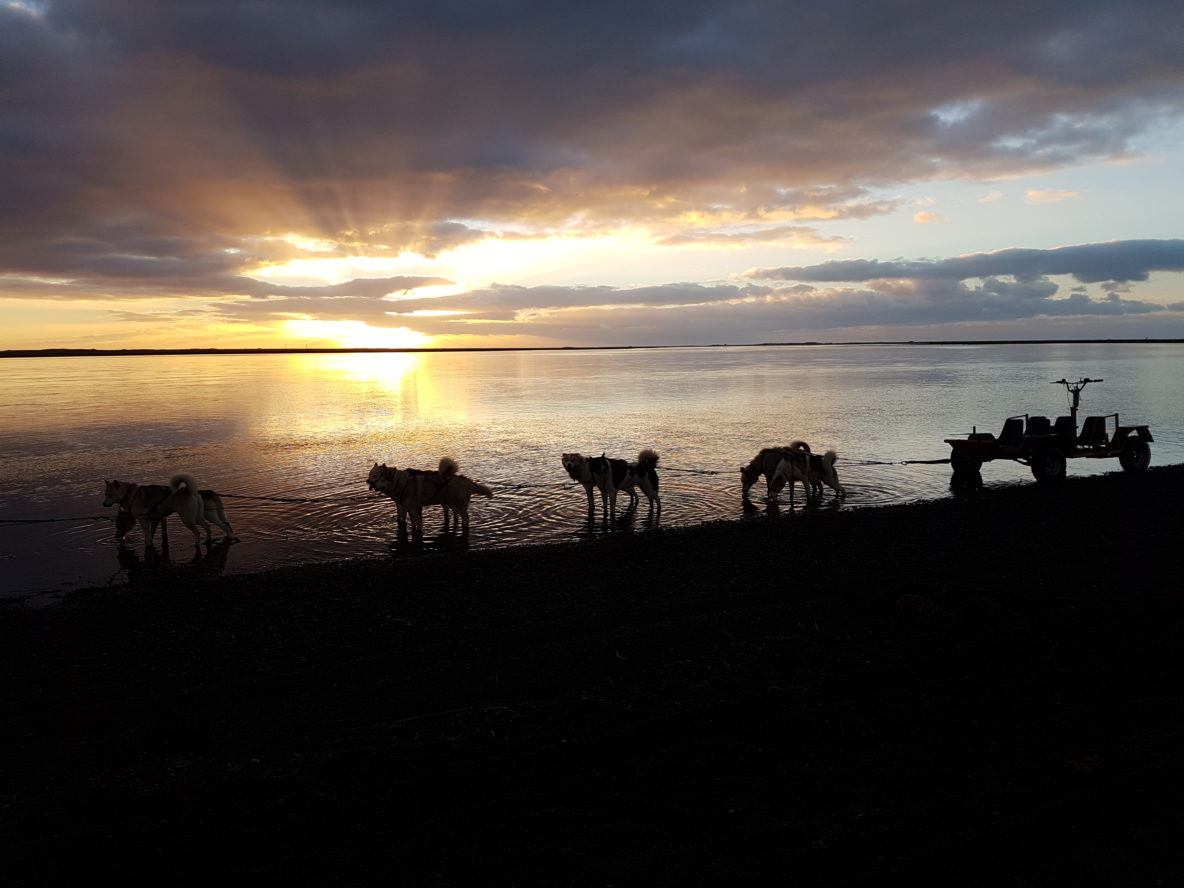 Dogsledding Iceland is proud and happy to be a part of Jorge's amazing journey to Iceland and to have given him a once in a lifetime husky ride.